COMME des GARÇONS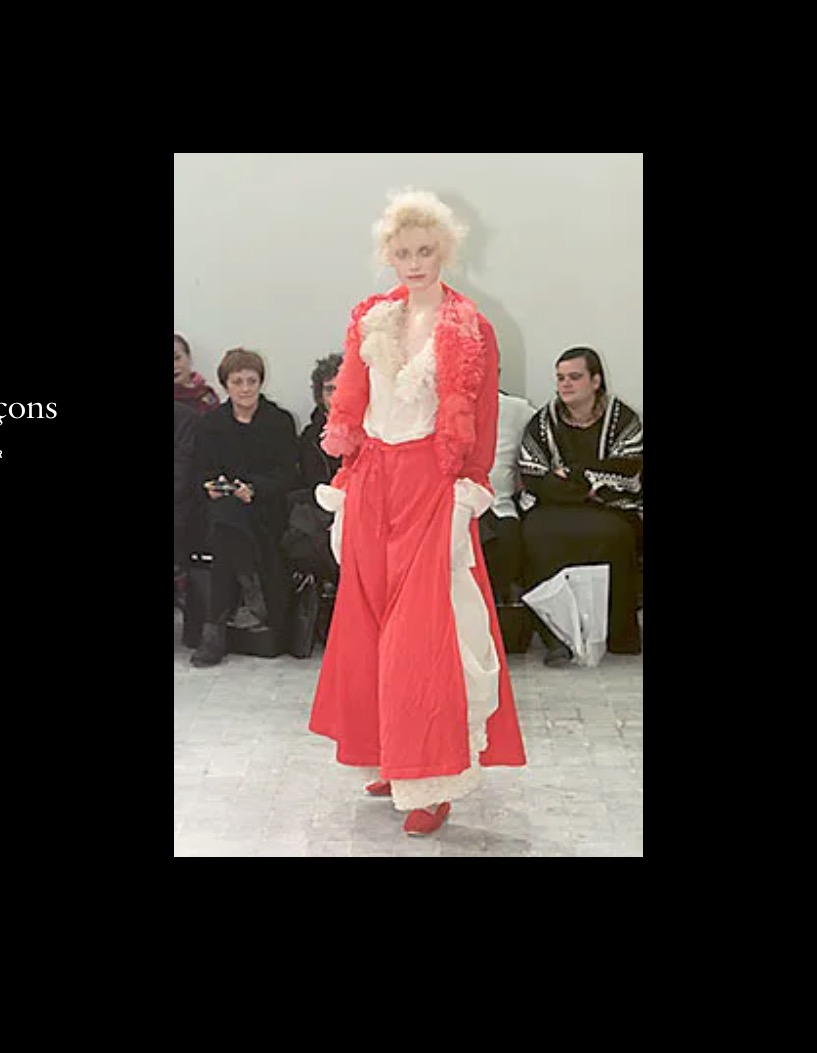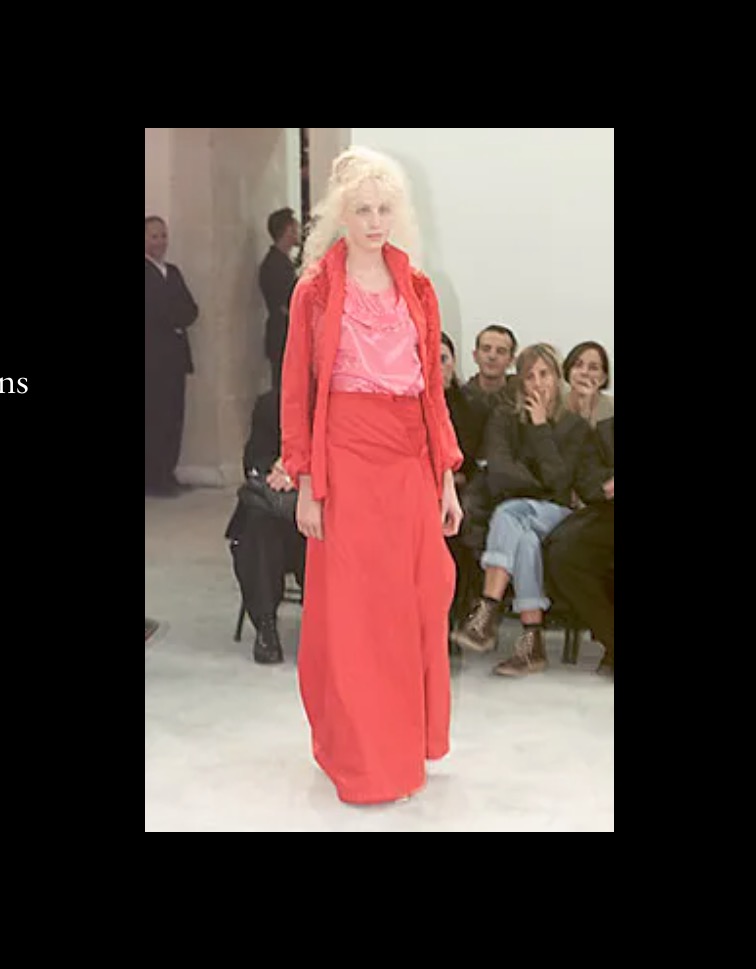 SPRING 2000 RED HANA COAT
For Spring 2000, Kawakubo continued her ongoing experimentation with proportions, layering, pleats and ruffles, creating some of the most original pieces of the season. Ballerina tights were stuffed with layers of chiffon that peeked sheepishly from the girls' thighs. Olive-green army jackets and fatigues were broken down and reconfigured to create flowing skirts and rumpled jackets with displaced shoulders.
But at the heart of the collection was a series of shirts and dresses with unexpected abundance of texture and color. Evoking exotic flowers or intricate corals, Kawakubo piled yards of pink, fuchsia and red fabric into bundles of ruffles and pleats that dramatically redefined the silhouette. Flat surfaces suddenly blossomed into enormous volumes. Nothing old,
nothing that has been done before—that's Comme des Garçons' mantra, and it's as true now as it's ever been.
---
SIZE
M
Shoulders: 35cm
Length: 65cm
Sleeve: 63cm
---
MATERIAL
100% COTTON
---
YEAR
SS 2000 RTW
---
CARE
DO NOT BLEACH.
DO NOT IRON.
DRY CLEAN ONLY.
---