Yohji Yamamoto
デザイナー山本耀司の世界観を最大限に服のクリエーションで表現しているメンズブランドです。1984年よりパリコレクションで発表しています。山本の考える男性像は、
社会の規範に縛られることなく自由な精神を持つ"何者だかわからない"男たち。ダンディでありながらどこかコミカルなユニークさが漂っている男たちです。
The Pour Homme line, originally annouched at the Paris Colletion in 1984, is his most experimental and high quality pieces. This is the stuff that you'll predominantly see in his catwalk collections. The lable expresses the world view of designer Yohji Yamamoto with the creation of clothes to the maximum. Yamamoto's image of men who have a free spirit without being bound by social norms. These guys are dandy but have some comical uniqueness.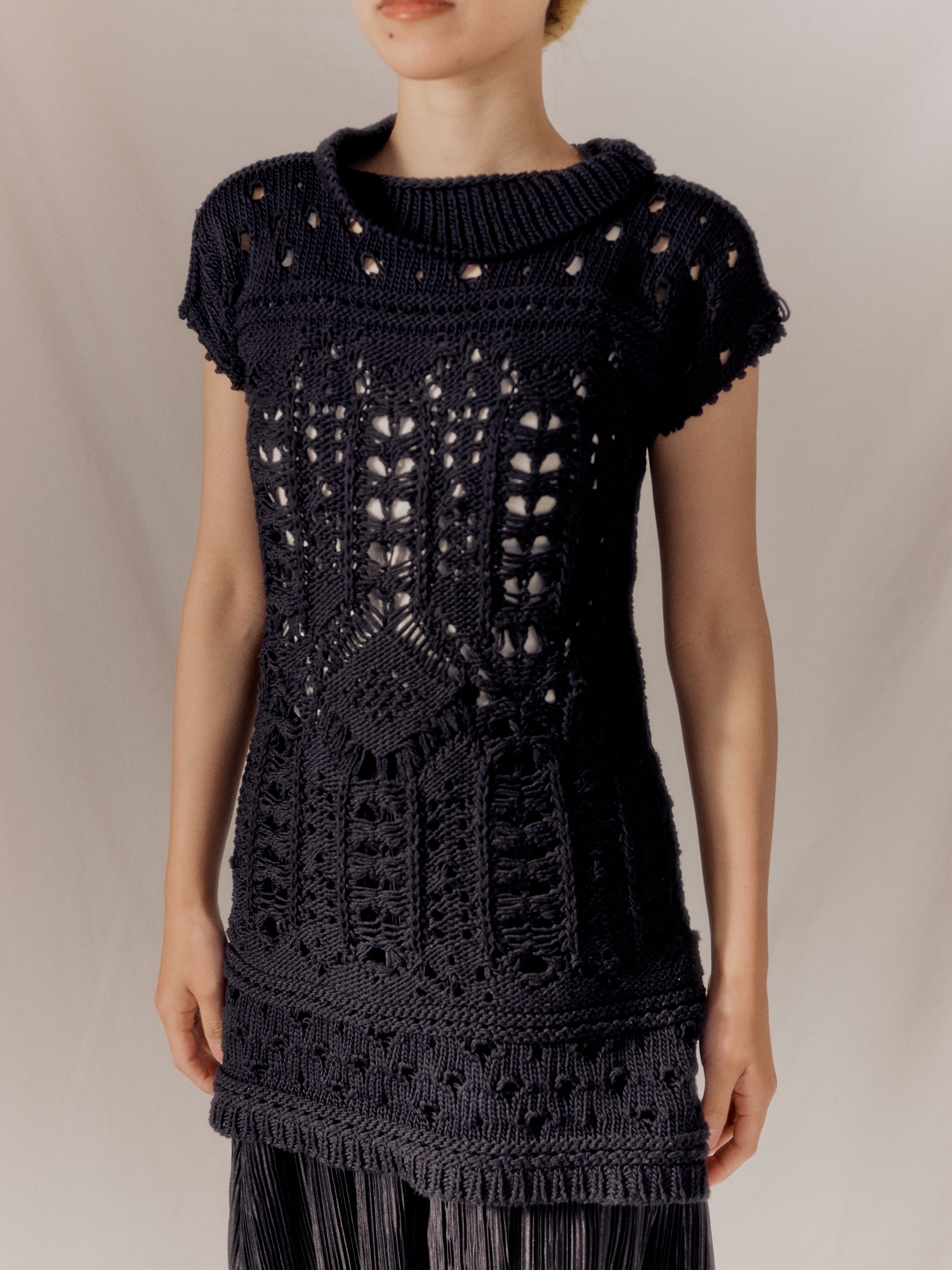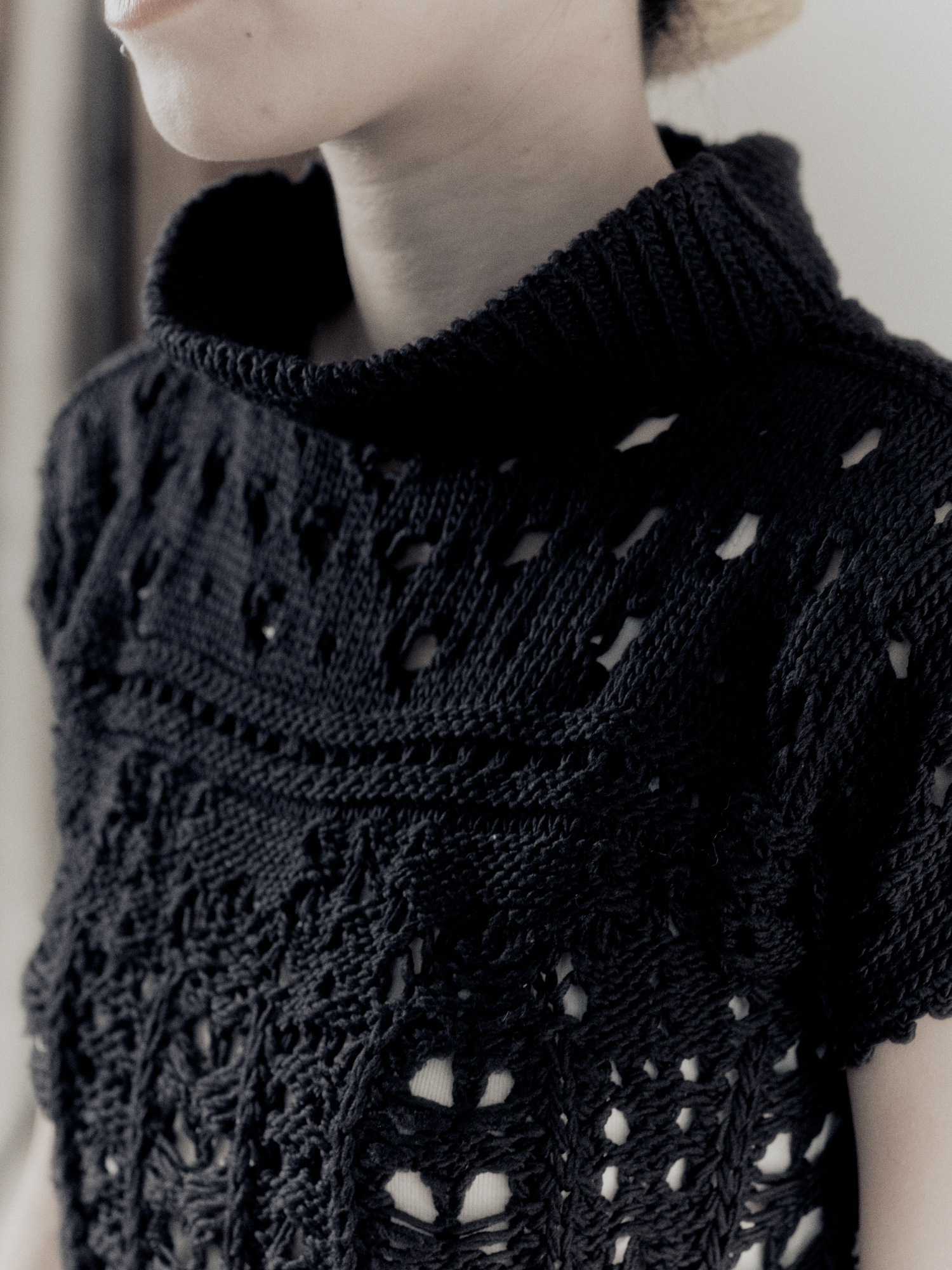 Knit Layer Short Sleeve Shirt
---
SIZE
M
Chest: 40 cm
Length: 70 cm
Neck: 22 cm

---
MATERIAL
POLYESTER 75%
NYLON 25%



---
YEAR
N/A




---
CARE
DRY CLEAN PERCLORETHYLENE.

DO NOT TUMBLE DRY.
DO NOT BLEACH.



---