Yohji Yamamoto
機能的で品位ある日常着。独自のカテゴリーの中、普遍的な価値観とユニークなパターンメイキングで形づくられるワイズのクリエイション。カッティングとシルエットに拘り、
素材の風合いを生かし、着ることによって生まれる人の体と服の間にある空気感、分量感、バランスを大切に行われる服創り。アトリエチームが表現する、
ブランドのアイデンティティ、機能的で質の高いプレタポルテを提案するコレクションをラインナップします。
Y's is based on a concept of "women wear men's clothes" and has a character of oversized silhouettes, functional, and dignified everyday wear. Y's creation is shaped by universal Yohji values and unique pattern making in a unique category. The garments are particular about cutting and silhouette, and make the best use of the texture of the material to create clothes that carefully balance the air, volume, and balance between the person's body and clothes.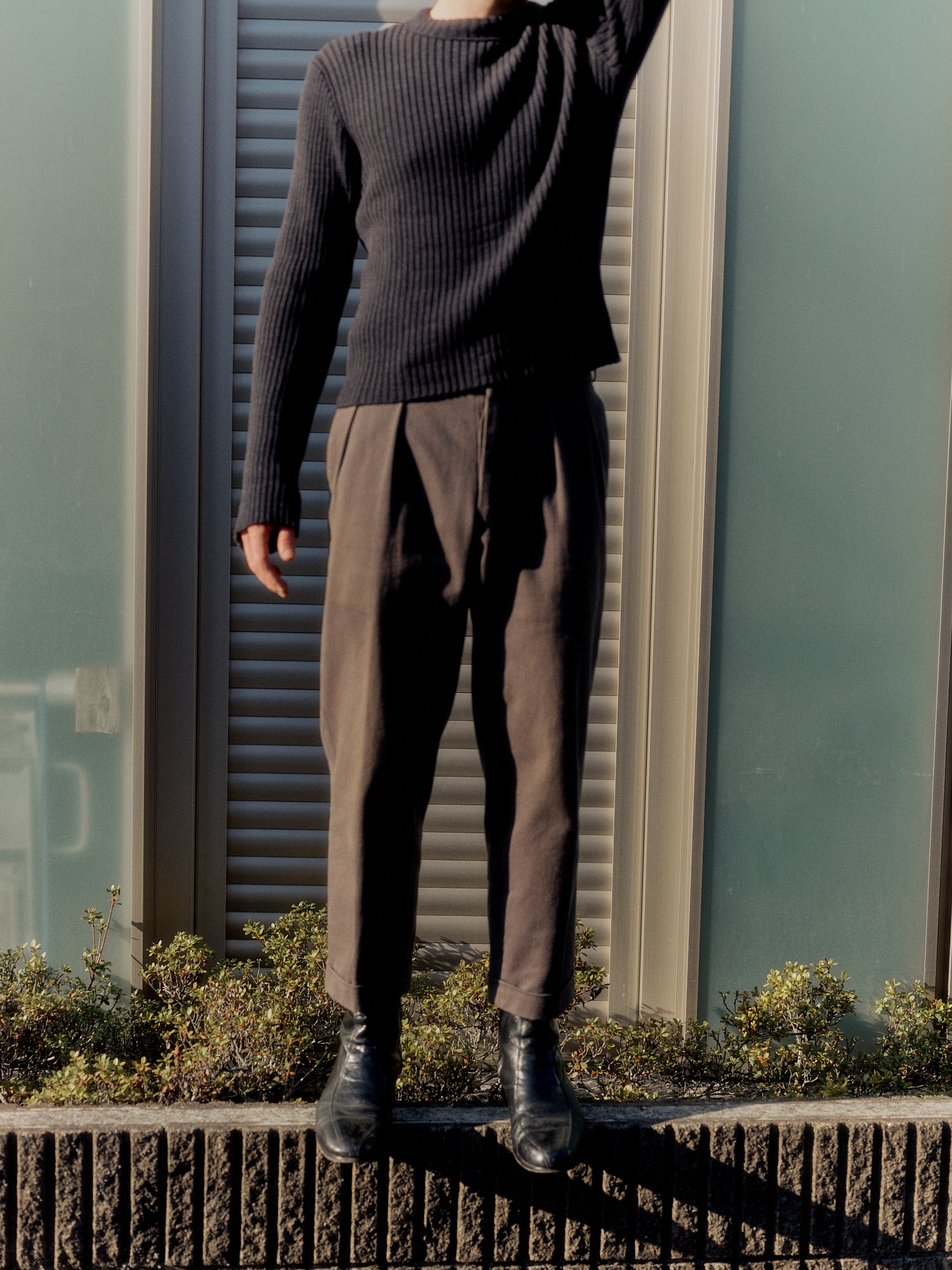 Yohji Yamamoto Y's for men Tapered CROP Pants
---
SIZE
3
Length: 93cm
Waist: 37cm
Rise: 37 cm
Inseam: 65cm
Hem: 19 cm

---
MATERIAL
100% COTTON




---
YEAR
90s

FIT
SLIM
TAPERED
CROPPED LENGTH


---
CARE
HAND WASH WARM.
DO NOT BLEACH OR
TUMBLE WARM.
WARM IRON. LINE DRY.



---